This year we decided to do something very special for Valentine's Day. Instead of going for the obvious choice of jewelry, chocolates and/or flowers, we picked out a gift we think everybody will love. We sure do!

Let us start by saying: there's nothing wrong with chocolate! Or jewelry, or flowers. They are the classics and are welcome anytime, not only on Valentine's Day. But we asked ourselves: what would be a great feel good Valentine gift, typical for Carlino but fitting for everyone? Here's what we came up with: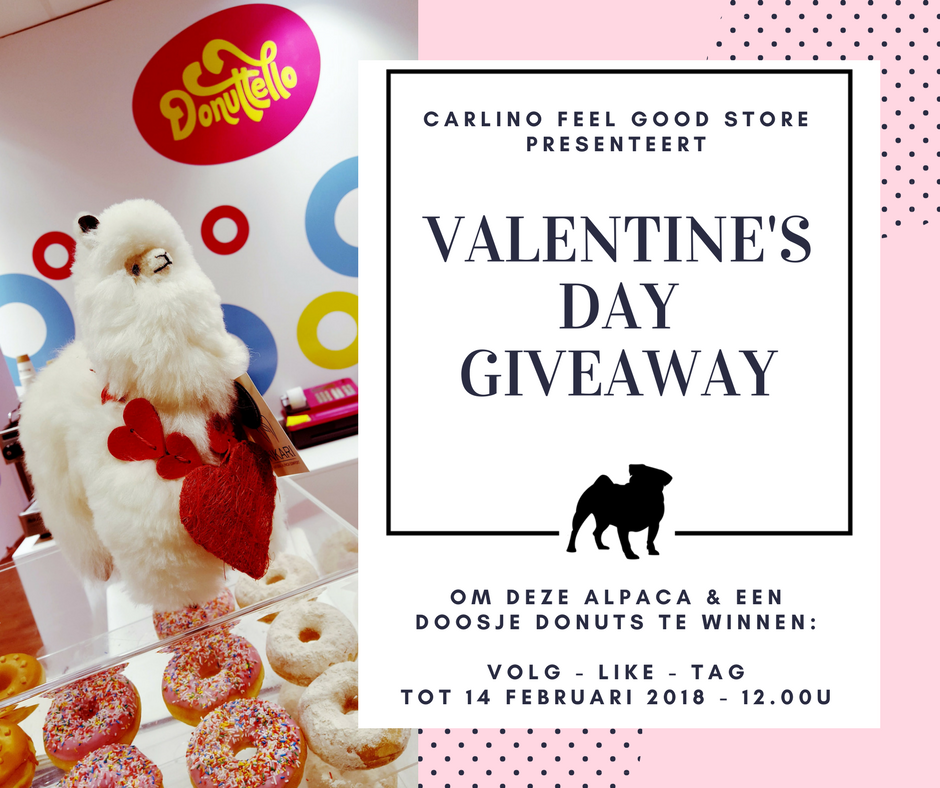 If you followed Carlino these passed few months, you probably already heard about our Alpacas. Maybe you even don't know the name of our shop and just call it "the shop with all the alpacas." That's us! The alpacas are handmade in Peru, and part of a social project designed by 2 Dutchmen and it's called Inkari. The farmers in Peru breed and shave the alpacas, wash the wool and make every alpaca by hand. No toxic chemicals and in honest working conditions. Not only receive the farmers fair wages, but 10% of the Inkari profits go back to support the water works in Peru. And of course, they are just so cute and adorable! And this Valentine's Day, you can win this medium sized alpaca!
But Valentine's Day wouldn't be complete without some candy. That's why we decided to hook up with Donuttello". This wonderful donut shop just opened it's doors in Antwerp last year and already is a favorite with many locals and tourists. The donuts are delicious and the owner is a really swell guy. Not to mention we at Carlino are absolutely donut crazy! Just like us, Donuttello loves it's customers and enjoys surprising them with specials for each season (have you seen the Christmas Donuts?) So our Giveaway Alpaca comes with a box of 4 donuts (or a gift voucher from Donuttello if you live a bit further away and can't make it on time).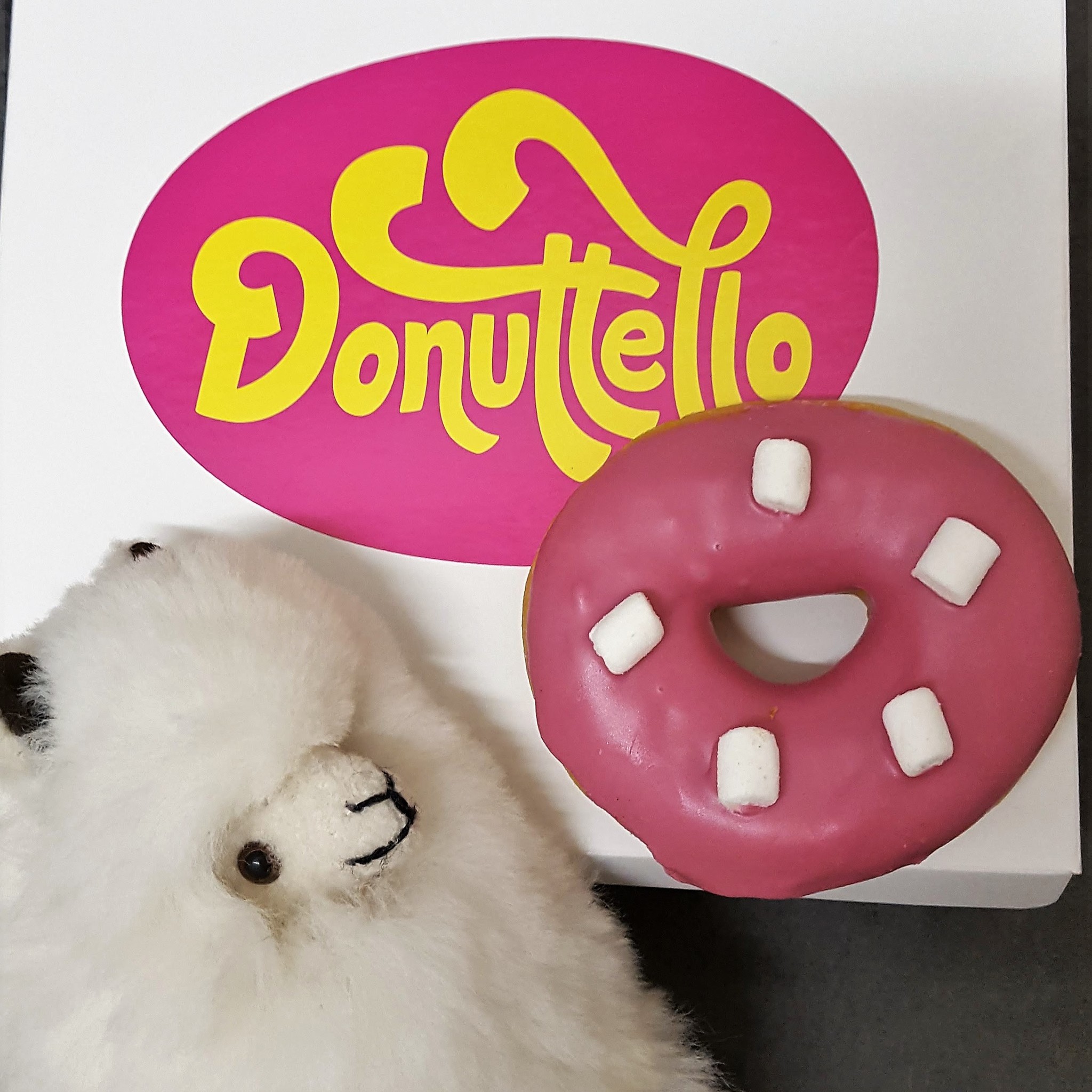 The contest is for residents of Belgium and The Netherlands only. Because there's food involved,we can only promise real donuts to people who are able to come to Antwerp between 14 February & 18 February can participate. Obviously we can't send the prize per post. Or you can choose a Donuttello Gift Voucher instead of the donuts, that way we can mail your prize (again, only to a Belgian or Dutch address)! Anyway you can support our shops (both Carlino & Donuttello's) by double tapping, liking, following, sharing and tagging. Maybe you know someone who wants to compete or would be happy with this Giveaway. And either way, you are supporting 2 local businesses plus all the charities we support in our turn (check out our previous blogposts to learn more). Share the love!
So join us in our Giveaway and let us know what you think about it! This way we can improve our next Giveaways and trust us, you're going to love them!
How to participate:
Go to our Instagram account and follow us

Go to our Valentine Giveaway post and double tap

Tag a friend who might also want to win this lovely prize
* If you want to have an extra chance of winning, go to our Facebook page and do the same!
* For practical reasons, this Giveaway is limited for our fans in The Netherlands and Belgium.
How do we choose a winner?
The contest ends on 14 February at 12.00h CET. The winner will be chosen by a Random Name Picker application. We will announce the winner at 15.00h CET on Facebook and on Instagram.
Good luck!!!